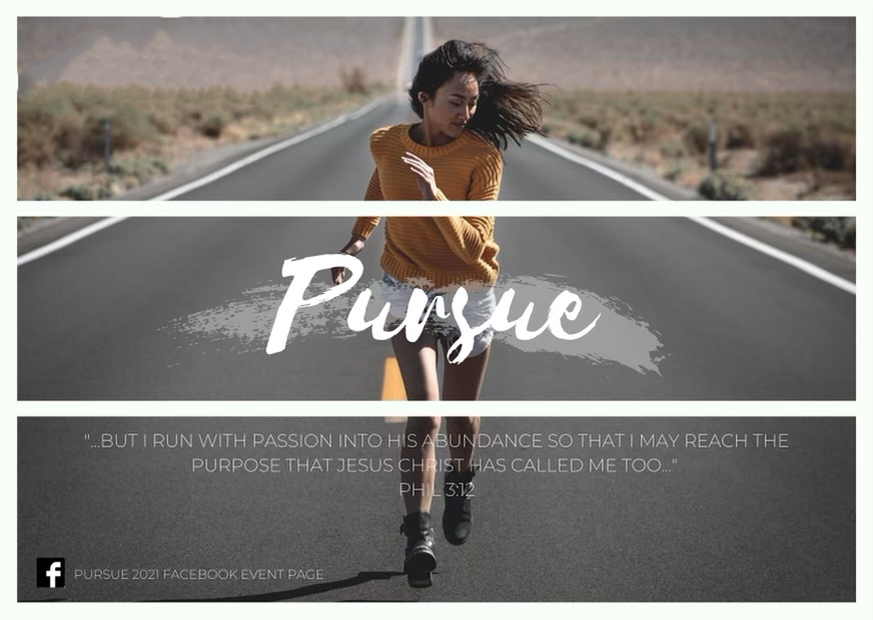 PURSUE
Hello Beautiful Sista's,
"…but I run with passion into the abundance so that I may reach the purpose that Jesus Christ has called me too" Phil 3:12 tpt
We each have a call and a purpose. We are to run our own race with passion the direction God is leading us in.
Our heart for Pursue conference is to inspire you and encourage you to pursue, go after what God has placed on your heart.
Ladies, is to time to run, it is time to Pursue.
We invite you to join us for our annual Women's conference February 2021.
We will be hosting 2 conferences to accommodate the everyone. Both will exactly the same so you only need to come to one.
Registration is free & we don't have a child minding service available.
An offering will be received as we have a passion to bless and sow into our guests speakers and also into conference 2022.
Conference 1:
Friday 26th Feb 9:30am – 2:30pm
Conference 2:
Saturday 27th Feb 9:30am – 2:30pm.
You can choose which conference to come along to.
It is now time to register.
To register please send a message with
* your name
* address
* phone
* email address
* which conference 1 or 2.

or via this web page.
Spread the word and invite the women in your women.
God bless,
PS Teya Gibson,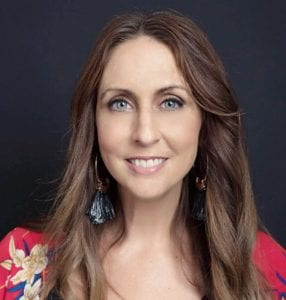 Ps Teya Gibson, along with her husband, is the Senior Pastor of Life Impact Church Mackay. With many roles over the past 20 years in ministry, Teya is passionate about Pastoring, time with people to equip & support, and seeing people live in freedom & fullness. Teya loves to preach and teach to motivate others to live an impacting life.
Teya has been married to Brett Gibson for 20 years and they have 2 incredible adult children who also serve at Life Impact Church. As a family they have travelled and been active in missions within Africa and Vanuatu to teach and train, sending shipping containers filled with medical & educational supplies and building clinics in rural villages.
Women's ministry is of special interest to impact and encourage women to be all they desire to be and to be all the Lord has called them to be. By using her own story of breakthrough to empower women to rise with courage and confidence. Through this Teya has started a ministry called 'Real Life with Teya' to reach out using social media platform and a motivational guest speaker, to inspire, motivate and bring life.
Ps Teya has hosted her very first Women's conference in 2020 called 'Thrive' which has been a dream of hers.
This year her heart is to pursue another breakthrough.
You are invited to join her and the other amazing speakers for life impacting moments.
To register contact Life Impact Church on the website or Facebook page to register and pay.
Ps Teya can not wait to hang out with you all and to do life together.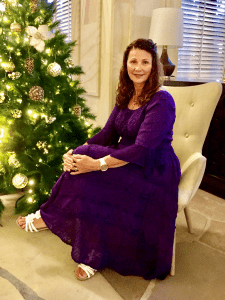 Ps Janet Schier, along with her Husband Greg, served as Senior Pastors of CityNet INC Church in Beenleigh Australia for 27 years. Married for 45 years and have three children and fourteen grandchildren, who are all faithfully serving the Lord in their local church's.
Ps Janet is a passionate speaker, teacher, parent, grandparent, author, entrepreneur, business Woman, company director and lover of life.
Enthusiastic to see people break through Spiritually, relationally, financially, etc, she communicates with wisdom and faithful instruction and is a sought after speaker both nationally and internationally.
Ps Janet values the synergy that is created as she inspires, educates, mentors, coach and encourage others with the education, skills and experiences that she has shared during there journeys of discovery.
Ps Janet is excited and honoured to bring fresh concepts to our Pursue Conference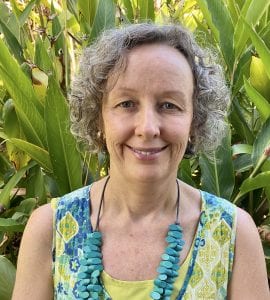 Pam is an incredible prophetic painter.
My Christian faith inherently influences my paintings. Each series of artworks that I complete follow a new direction, a new beginning with a concurrent theme of peacefulness and joy. One thing that remains the same is my love of the use of colour to express I enjoy the free flowing way that paint moves and the patterns that emerge in the process and embrace the freedom of watching things unfurl in an exciting path of discovery. Pictures often emerge along the way that capture the vision and explain an amazing story. People often comment that they see much more in the paintings than I see as I am painting them and they often convey a message to them personally in a way that I cannot explain.
Fire-up Men's Conference
"For Men to know God the best a Man can"
Fired up to pursue God with boldness. To see Men fired up in purpose. I believe the revival we long for in our families, communities and cities will be relationship based, rather than power based. Our relationship with God will host revival and the spectacular transformations in people's lives. 'Fire up' men's conference, driving us as Men, deeper into relationship with God, fully pleasing Him, standing filled with the Holy Spirit in our family, workplaces, and city. Impacting lives with the life of Christ in us. 'Fire up' is our annual Men's conference. Fire Up is led by founder Ps Stephen Macri of freedom Harvest Ministries International/ Fire Up Men's conferences are being held in several locations Australia wide. Information on our conference date and schedule will soon be posted.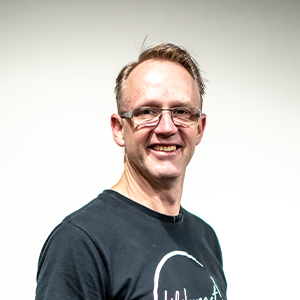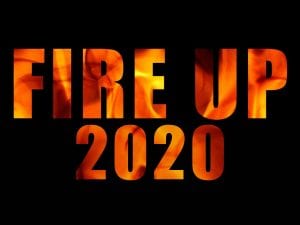 Subscribe to our youtube channel